---
John E. Disney
John E. Disney, was lost on a flight on February 21, 1945, Shanxi province, China. He was a member of 311th Fighter Group, 528th Fighter Squadron. His family has never forgotten him and has gone to extraordinary lengths to find him and bring him home. We hope to have this story here.
Click here for the mission report listing John Disney's loss.
Below is a memorial marker erected in 2005 by the people of Yuncheng city, Shanxi province, China, where John Disney was lost. (Photo courtesy of Karl M. Bennett, cousin of John Disney)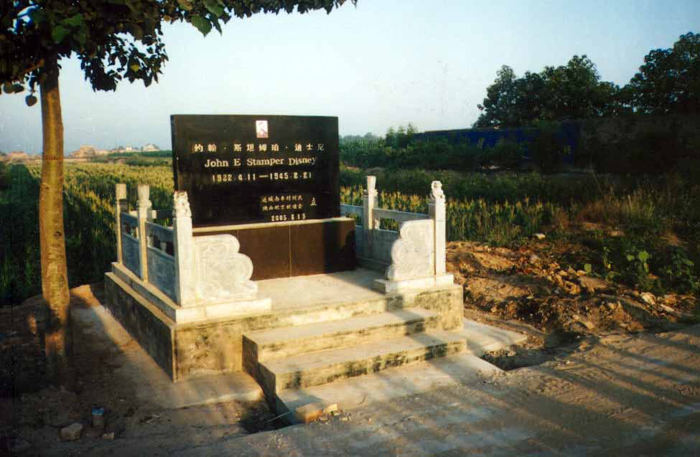 --------------
Do have more information regarding this item? Please contact pat@rshonor.org, or us the 'Provide Info' function below to help us preserve this CBI history.