---
Eugene T. Wozniak Collection
In this intriguing photo, two B-25Cs of the 491st Bomb Squadron fly near the coastline in the CBI. Despite significant damage to the photo itself, still the content is very eye catching, so much that one wonders who the men in the turret and cockpit were.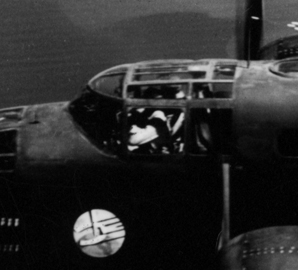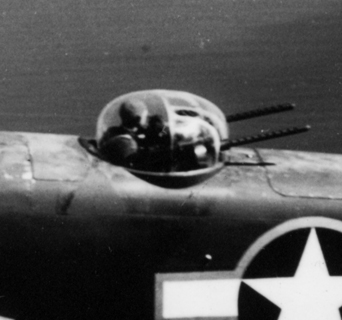 From the collection of Eugene Wozniak.
--------------
Do have more information regarding this item? Please contact pat@rshonor.org, or us the 'Provide Info' function below to help us preserve this CBI history.