Lt. Harold Ellis Greenberg (seen above in his high school graduation picture), India China Wing ATC, was tragically lost on 20 December 1943. Much appreciation to the family of Mr. Greenberg for sharing with us about this member of your family, and to Sheldon Goldberg, Lt. Colonel, USAF (Ret.), at
JWV Lt. Harold E. Greenberg Post #692
for such great assistance and commitment!
See more images from the Harold E. Greenberg collection,
or the
Missing Air Crew Report (MACR) for his loss.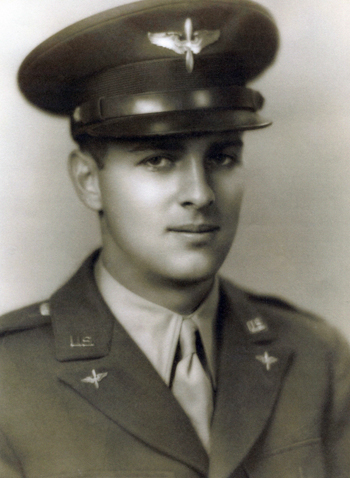 2nd Lt. Harold Ellis Greenberg
(by Sheldon Goldberg [with Patrick Lucas])

About 1912, Ike Levin bought a farm in the area of Silver Spring approximately bounded by Silver Spring Ave. to the south, Grove St. to the west, Hartford Ave. near Piney Branch to the east and Thayer Ave. to the north. It was there that he brought his wife, Sarah and his four daughters Ray, Amelia, Hilda, and Leah to live.
Two years later, in 1914, the eldest daughter Ray married Joe Greenberg, an employee of the Treasury Department, and by 1916 this family of two had grown with the arrival of a son, Robert (Bobby), who later grew up, attended George Washington University, became a psychiatrist and a Lieutenant Commander in the U.S. Navy Medical Corps. A second son was born to this couple on 22 February, 1920. He was named Harold Ellis, but to all he was known affectionately as "Ellie", which is how he is remembered by his family today. Sometime prior to1930, Joe moved his family to Princeton St. in the northwest part of the District of Columbia, near Ike who had moved to Otis St. In fact, at this point, the whole Levin and Greenberg clan could be found virtually next door to one another in that neighborhood.
Ellie attended and graduated from Central High School and went on to George Washington University like his older brother. Like his father, he also found employment in the Treasury Department as an addressing-embossing machine operator.
Sometime before WWII broke out, Ellie's mother contracted incurable lung cancer and was no longer able to take care of her family. Bobby moved to his maternal aunt Amelia, and Harold moved in with another maternal aunt, Hilda and her husband, Joseph Barr and their family (Joe Barr would later become JWV National Commander and Post 58 of the Department of the District of Columbia carries his name).
When WWII broke out, Ellie, like many others in his close-knit family, enlisted. Brother Bobby and Ellie's uncle, Julius "Julie" Rosenbaum, enlisted in the Navy; his Uncle Henry, who was only five years older than Ellie, enlisted in the Army; and on 23 January 1942, Ellie enlisted in the U.S. Army Air Corps. Having one year of college under his belt, he became an Aviation Cadet.
The records that we have available at the time of this writing do not indicate when Ellie graduated from the Aviation Cadet program and was commissioned, or when he entered or graduated training to fly the C-46 "Commando." At some point during his training, however, Ellie was able to fly down to Brazil where he met up with bother Bobby who was stationed there.
We believe that Ellie was transferred to the China-Burma-India theater in early 1943 and that he was stationed in India, in the Bramaputra Valley, and it was from here that Harold flew missions over "the Hump."
Little is known of the circumstances surrounding Ellie's last flight on 20 December 1943. A letter to the family from the Army in 1948 indicated that the crash site had been found and visited but not investigated. The family now knows this site was 15 miles northeast of Walang a town in the Indian state of Arunachal Pradesh. Gone but not forgotten, his name is memorialized with all the "Hump" flyers at the Manila American Cemetery and Memorial in the Philippines as well as on a plaque located in the Washington DC Jewish Community Center on 16th and Q Sts. N.W.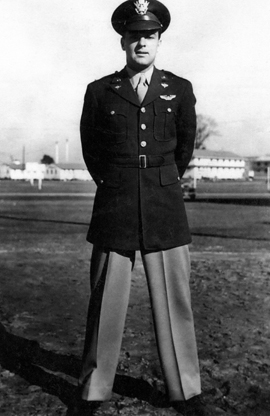 --------------
Do have more photos or information regarding Mr. Greenberg ? Please contact pat@rshonor.org, or us the 'Provide Info' function below to help us preserve this CBI history.