Henry E. Miehe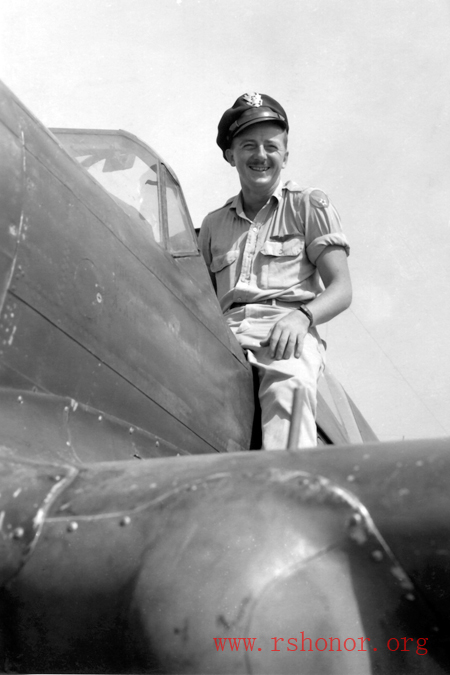 (Additional photo of Henry E. Miehe
in India courtesy of Chris Davis)
Henry E. Miehe, pointing to battle damage on his airplane.
Lt. Miehe went missing on an evacuation flight from Liuzhou to Luliang, Yunnan province, China, on November 7, 1944, while flying a P-51. The Missing Air Crew Report (MACR) for this loss can be found here.
Lt. Miehe was born in 1916, and is listed as a native of Bergen county, New Jersey, and entered the service as a private on October 18, 1940, with four years of high school education. While in the US during training he suffered an airplane crash after a collision, in Texas on March 21, 1943.

We have no personal information on Mr. Miehe, if you have additional information regarding Mr. Miehe, please email pat@rshonor.org, or use the 'Provide Info' function below.
From WWII Memorial: Henry E. Miehe





ID: 0-797874
Entered the Service From: New Jersey
Rank: First Lieutenant

Service: U.S. Army Air Forces, 118th Tactical Reconnaissance Squadron

Died: Tuesday, November 07, 1944
Memorialized at: Manila American Cemetery
Location: Fort Bonifacio, Manila, Philippines

Awards: Distinguished Flying Cross with Oak Leaf Cluster, Air Medal with Oak Leaf Cluster, Purple Heart
For more about our MIA-KIA memorial project, please click here