Hal Geer Collection
P-40Ks in a row in China during WWII, probably in Yunnan province, displaying the 26th Fighter Squadron "China Blitzers" badge on their sharkmouth.
Note the American sitting in the cockpit of the nearest plane, on the right: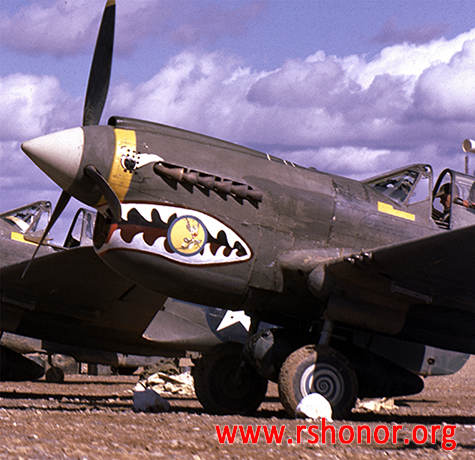 Notice the fifth P-40 in the row is "Anvil Chorus":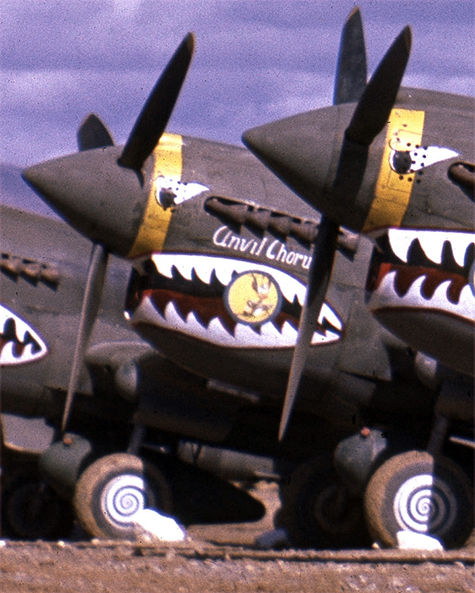 And note 'Dene-a-mite'  at the far end, with an American standing nearby with his bicycle :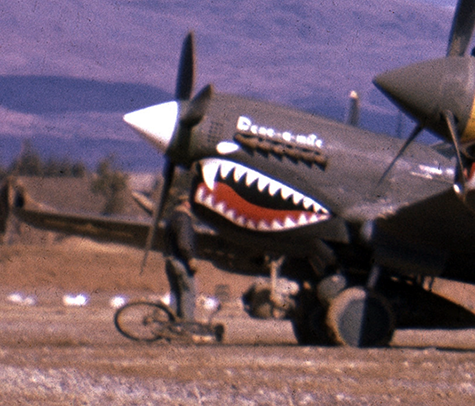 (Appreciation to jbarbaud for filling in some of the details!)
From the collection of Hal Geer.
If you recognize the people, place, time, or have other information related to the photo above, please use the 'Provide Info' function (below) to contribute that information to us.  Together we can document this history for future generations.