---
Eugene T. Wozniak Collection
An image from the collection of Eugene T. Wozniak. 
Images of escorting P-40 Warhawks with a painted shark's mouth somewhere over southern China, Indochina, or Burma during WWII, as taken from the tail gunner's window on a B-25 bomber.  Close in is the P-40 nicknamed "Princess," tail number 155.  Who is this man in the cockpit?  This plane is likely of
75th Fighter Squadron
,
23rd Fighter Group
.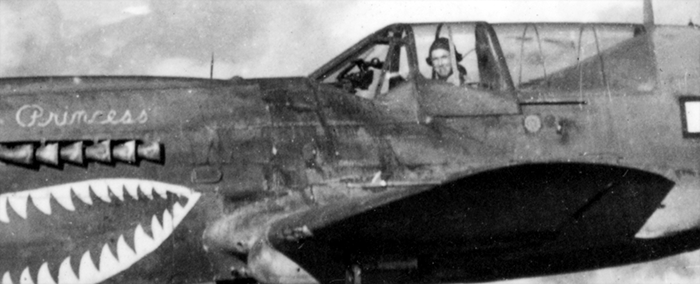 Notice tha the P-40 in the background painted with a skull, which is possibly from the
80th Fighter Group
(thanks jbarbaud for pointing this out!):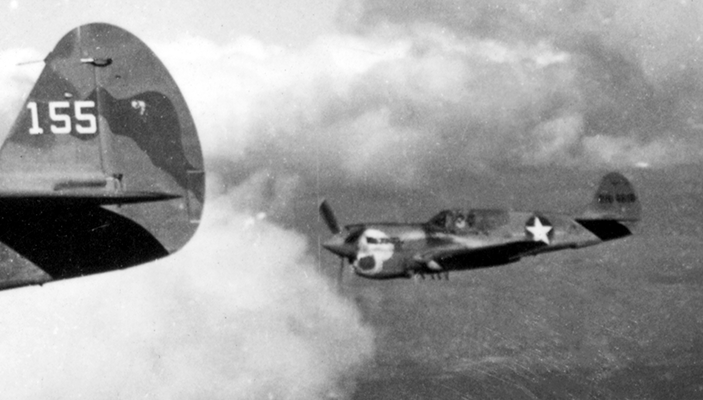 See more background on Eugene T. Wozniak
here
. 
See all entries in the Eugene T. Wozniak collection
here
.
--------------Do you have more information regarding this item? Please contact pat@rshonor.org, or us the 'Provide Info' function below to help us preserve this CBI history!