An image from the collection of Eugene T. Wozniak.
This image is part of a subset from a
campout
with a number of men at Qingshuihai lake (清水海) in the countryside north of
Yangkai
(
Yangjie
) airbase in Yunnan province during WWII.   (See all the images from this campout
here
.)
Interestingly, in this image there are both enlisted men and at least one officer.  This is a bit unusual as the two groups had different places for recreation (with officers having vastly superior and a greater selection of clubs and services, etc.) and the two groups often kept separate as both part of tradition, and as part of military discipline. In addition to Wozniak as photographer, and Chinese staff who helped take care of the me, it looks like there are ten GIs on this outing. Could this be an air and ground crew together by chance?  If they were a crew who worked together, this would help explain to some degree the somewhat unusual instance of officers and enlisted men together on this outing.  Does anyone recognize these men?  Closeups of these men below.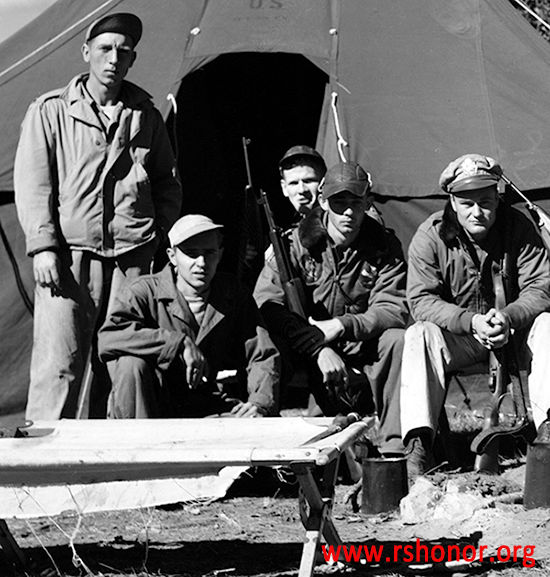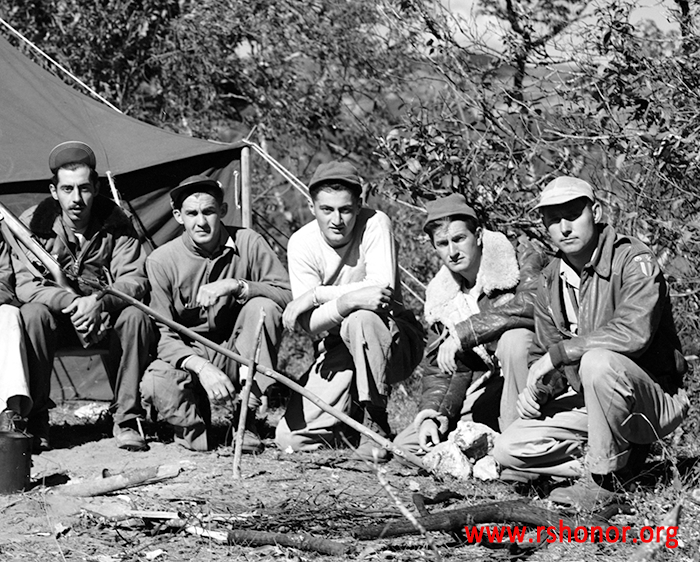 See all the images from this campout
here
.
See more background on Eugene T. Wozniak
here
. 
See all entries in the Eugene T. Wozniak collection
here
.
--------------Do you have more information regarding this item? Please contact pat@rshonor.org, or us the 'Provide Info' function below to help us preserve this CBI history!