Clarence I. Anderson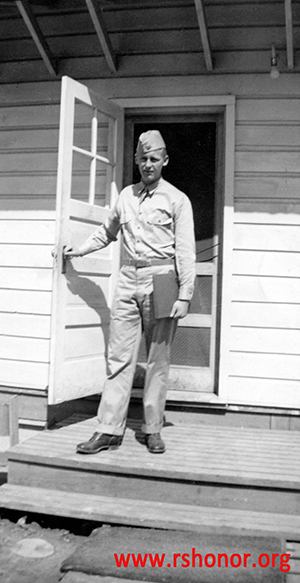 Clarence Anderson on base stateside during military training.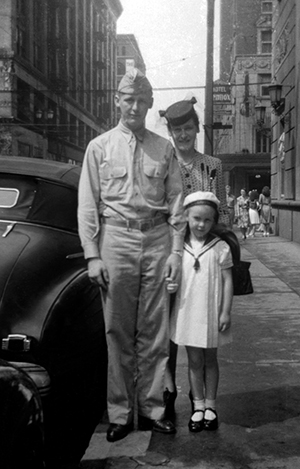 Clarence Anderson with family during his period of training.
Clarence I. Anderson, Pvc., Service No. 19059691, in the back row in uniform in 1943, in Seattle, WA, with his younger brother and three younger sisters, as well as his mother Ester (far left) and father Ivan (second from the right). Clarence went Missing in Action (MIA) in the CBI with three other members of the crew on a flight from Jorhat, India, to Chengtu (Chengdu), China, on 15 May 1944, while flying in a C-87 (a variant of the B-24 airframe modified to carry cargo), as part of India-China Wing, Air Transport Command (ATC).  The members of this flight were:
1) Pilot: 2nd Lt. James D. McDowell
2) Co-pilot: 1st Lt. Carl F. Christian
3) Radio Operator: Clarence I. Anderson
4) Crew Chief: Frank B. DiPaola 
--------------
Do have more information regarding this item? Please contact pat@rshonor.org, or us the 'Provide Info' function below to help us preserve this CBI history!